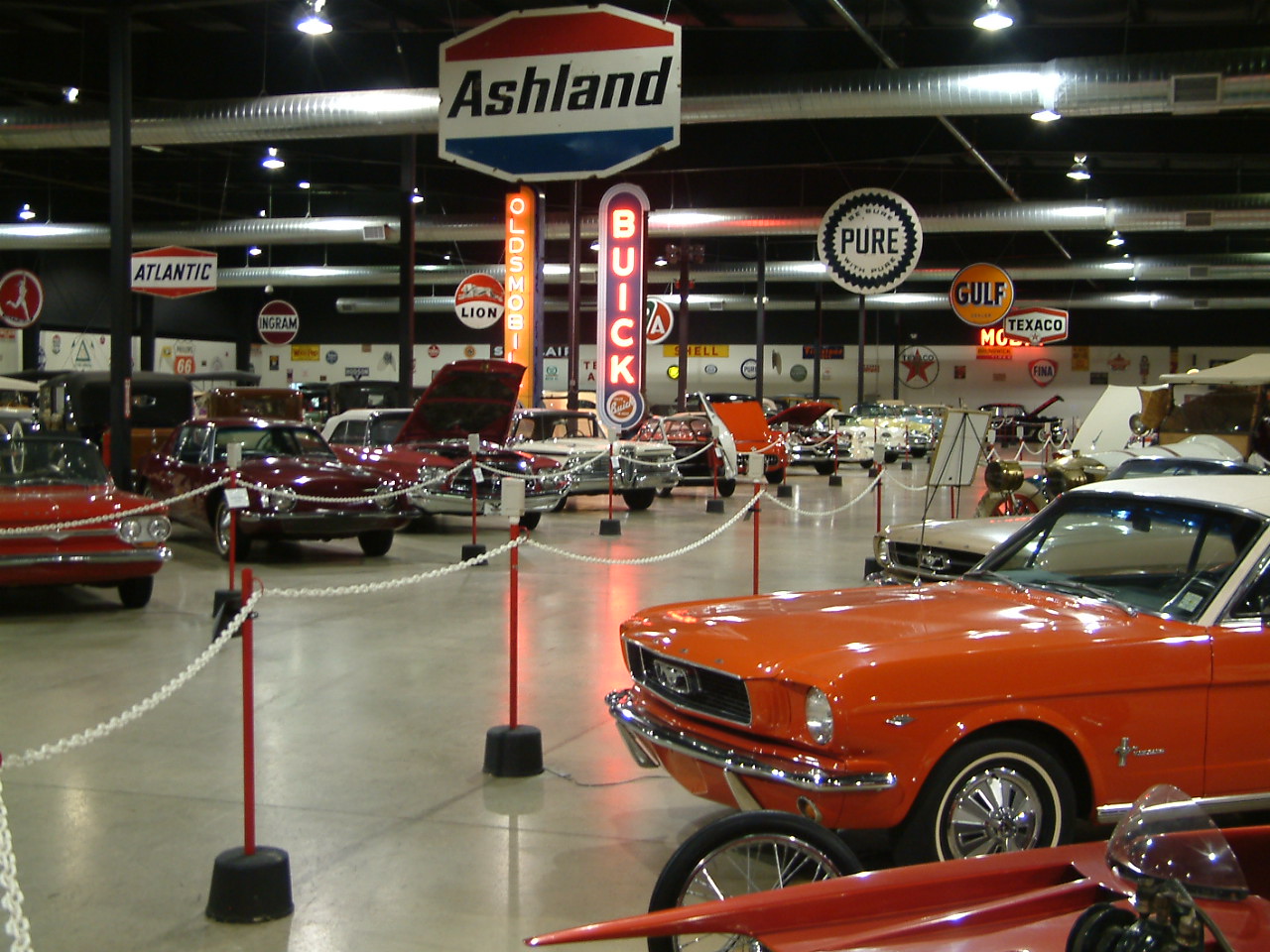 Story by Lyda Kay Ferree, The Southern Lifestyles Lady. Photography courtesy of the Tupelo Convention & Visitors Bureau.
For years I have traveled U.S. Hwy. 45, usually in route to Aberdeen or Columbus, Mississippi. Rarely have I stopped to explore Tupelo. When the now closed Barnes & Noble bookstore was open in the mall at the Barnes Crossing Shopping District in Tupelo, I took an exit off Hwy. 45. I saw signage for an Automobile Museum, but I never visited this attraction.
Until a recent trip to Tupelo (which by the way is a name of American Indian origin that refers to a gum tree) I had no idea how much Tupelo (pop: 38, 342) has to offer. On a beautiful sunny Friday, July 13 (not a bad luck day for me), I traveled to Tupelo, which is an easy 104-mile drive from Jackson, TN. Within about 2 hours 15 minutes I was eating lunch in downtown Tupelo.
Since Tupelo is the birthplace of Elvis, I thought it appropriate to have an Elvis-inspired dish at Café 212 at 212 W. Main Street. The restaurant was bustling and it was around 2 p.m., so unfortunately they had sold out of their popular Elvis Sandwich. Grilled on honeyberry bread, Café 212 dishes up Elvis' ooey-gooey go-to. Add crispy bacon for "extra Elvis" or for the ultimate sweet experience, pair this peanut butter, honey, and banana delight with an iced Spicy Chai Latte. (Café 212 also is a coffee shop.) I settled for a good tuna salad with fresh fruit and iced tea.
For the record, Café 212 offers other Elvis-inspired options like The Hound Dog, the T.C.B. Grill, and the Blue Hawaii Grill, none of which will disappoint, I am told. While we're on the subject, after all you are in Elvis territory, the savory Belvis Burger at Neon Pig (1203 N. Gloster St.) is a sandwich fit for a King and inspired by one. It is described by staff as "Neon Pig's award-winning Smash Burger on steroids!" And a true mom-and-pop, Johnnie's Drive-In at 908 E. Main St. was established in 1945, and not much has changed since. Customers are greeted warmly at the door, and a burger and a cold drink may be enjoyed for less than $5. The Dough Burger is a highly recommended top seller.
Before I traveled to the Elvis Birthplace, I stopped by the attractive, contemporary Tupelo Visitors Center located at 399 East Main Street. It's always a good idea to make a Visitors Center your first stop to get your bearings and map out your trip to make it more interesting and enjoyable. Take time to immerse yourself in a fully interactive exhibit telling Tupelo's historic story starting with narratives from the Chickasaw Nation. Exhibits featuring the city's many attractions are housed in the Visitors Center as well as a gift shop. Tupelo's favorite native son is presented through listening stations that play music which influenced Elvis.
There I met the charming and informed Jennie Bradford Curlee, Public Relations/International Sales Director of the Bureau, who reviewed my two-day itinerary with me. Inquire at the Visitors Center about Planning Tools and Trip Ideas (There are 17 itineraries in 9 different categories.)
Use the pre-themed itineraries as a jumping off point to create an itinerary suited especially for you. If you want a customized itinerary, ask for the leisure sales manager. (662) 841-6521 or (800) 533-0611; visit www.tupelo.net for a complete list of Tupelo attractions and a calendar of events.
Elvis Presley Birthday Trail
In 2016, Tupelo completed the multi-million dollar Elvis Presley Birthplace Trail connecting Downtown Tupelo with the Elvis Presley Birthplace. Visitors may rent bicycles at CRAVE, Tupelo's downtown dessert café, and visit sites on the Elvis Driving Tour. The Tour has 12 significant sites in the formation of the rock and roll legend, and they are identified with bronze plaques. The trail has been featured on Southern Living's "50 Undiscovered Places You'll Love in the South."
We all know about Elvis' meteoric rise to fame. We all know about the mansion in Memphis called Graceland. We all know how it ended. This is how it began.
Elvis Presley Birthplace
Elvis Aaron Presley, The King of Rock 'n Roll, was born in Tupelo, Mississippi on January 8, 1935 to Vernon and Gladys Presley. Born in a humble two-room shotgun house built by his father, grandfather and uncle, Elvis grew up in Tupelo surrounded by his extended family. He spent his first 13 formative years in Tupelo before heading to Memphis with a guitar and a dream. The property stands in its original location and has been restored to its original condition, decorated with period furniture and sparsely furnished. It is open to the public for tour.
At Elvis' birthplace I spent time in Elvis's childhood church—The Assembly of God Church. There you view a multi-media presentation in the Memorial Chapel. If you close your eyes, you can envision Elvis even at a young age singing and clapping with the congregation.
My final stop was the Elvis Birthplace Museum with interesting exhibits, an Elvis "Early Years" film, and a gift shop. Also on the well-manicured grounds: a Story Wall, Fountain of Life, and "Memphis Bound" car exhibit, among other offerings. Many fans like to return to the Elvis birthplace at dusk after the attraction has closed for a peaceful moment on the property. Popular events include a Fan Day on August 11 and Elvis' birthday in January. Summer hours of operation at the Elvis Birthplace: Open Monday-Saturday from 9 a.m.-5:30 p.m.; Sunday: 1-5 p.m.; 306 Elvis Presley Drive; (662) 841-1245; www.elvispresleybirthplace.com
Other Attractions
In late afternoon I departed the Elvis Presley Birthplace and traveled to the Holiday Inn Hotel & Suites conveniently located at 923 North Gloster Street. The centerpiece of the lobby is a unique bar with multi-colored bottles arranged on glass shelves above the bar. (662) 269-0096; hiexpress.com/tupeloms
A few blocks from my hotel is Romie's Grocery at 804 West Jackson Street, a unique eatery and extremely popular with the locals. It was a lively Friday night, but the band was set up away from the diners. American Southern cuisine is Romie's specialty. I ordered a filet as I had not eaten a filet in quite some time; it was delicious. My dinner companion ordered Catfish Romie consisting of pan-seared Mississippi farm-raised catfish fillet with crawfish sauce served with homemade hush puppies and tartar sauce. The tagline of Romie's Grocery is "Put a Little South in Your Mouth!" Note: There are over 160 restaurants in Tupelo!
It was dusk as I left Romie's and there was still time before the sun set to drive around Tupelo and see its historic districts and its vibrant downtown.
A good night's sleep left me feeling refreshed and ready to do more exploring of Tupelo. A few blocks from my hotel is Butterbean located at 1103 W. Jackson Street. It has the feel of a neighborhood restaurant and offers great breakfast dishes. Butterbean is named for the butter on biscuits and bean for the variety of coffees served. A friend and I ordered protein bowls, one with sausage and one with bacon, and we had mocha and white mocha frappes. A Protein Bowl consists of scrambled eggs topped with roasted sweet potatoes, cheddar cheese and your choice of protein be it a sausage patty or bacon. There is a Kids' Corner menu; a Build Your Own Biscuit menu; and a Sweet Station. A category called Fixins offers seasonal jams, apple butter, sausage gravy and tomato gravy.
As I was eating breakfast here, I thought what a great addition this restaurant would be in downtown Jackson at Jackson Walk.
Next: the Tupelo Automobile Museum, "Where Cars are the Stars!" This museum, located at 1 Otis Boulevard, is fascinating! According to Jane Spain, Executive Director and widow of Frank Spain, who owned an $11 million car collection, the museum represents 310 years of automotive history and at any given time has up to 140 cars on display. There is also a sign collection and antique collection of all 33 original Elvis movie posters. Be sure to see the introductory film at the museum, which opened in 2002 as part of Tupelo's downtown redevelopment program. Among my favorite cars at this museum were the Liberace car with candelabra on the rear of the automobile plus a DeLorean and "The Great Race" car from the movies! There is an 1886 Spencer, a Pierce Arrow and a Bentley plus two of B.B. King's cars. The most popular car (as voted by visitors) is the 1948 Tucker, one of only 51 made and currently valued at $3 million.
The museum also features an expansive gift shop filled with treasures from Mississippi artisans. Hours of Operation: Monday-Saturday: 9:00 a.m. to 4:30 p.m.; Sunday: noon to 4:30 p.m.; (662) 842-4242; www.tupeloautomuseum.com
On to the Tupelo Hardware Co. located at 114 West Main Street in downtown Tupelo. This is where Gladys Presley purchased Elvis' first guitar. It was founded in 1925 by the same family that owns it today. (662) 842-4637; www.tupelohardware.com
Using what is called Downtown Dollars I went on a short shopping spree in the heart of the city. On West Main Street I enjoyed the Caron Gallery, which specializes in work by Mississippi artists, and a shop called about the south, where I made several purchases. Reed's Department Store located downtown is 133 years old. www.tupelomainstreet.com.
Other shopping districts are Midtown Shopping District and Barnes Crossing Shopping District.
My final destination in Tupelo was the Natchez Trace Parkway Visitor Center located at Mile Marker 266 on the Natchez Trace Parkway. I have traveled portions of the Trace but never had the time to enjoy the entire Trace. The Visitor Center has an interesting orientation film, narrated by musician Amy Grant of Nashville. I recommend that you watch this short film first. Then explore the gift shop, which has many interesting books about the Natchez Trace, which today roughly follows the old Trace. Traveled by Native Americans over 8000 years ago, the Natchez Trace Parkway spans 444 miles from Natchez, MS to Nashville, TN.
There are over 5 million recreational visits every year on the Natchez Trace. Warning: 50 mile per hour speed limit and lower in some areas. The Natchez Trace Parkway is not a highway but a long narrow park. It passes through low lying marshes and cypress swamps, second growth forests and agricultural fields, and rolling farm country. (800) 305-7417;
www.nps.gov/natr or scenictrace.com
What to Know
Tupelo Visitors Center
399 East Main Street, Tupelo, MS 38804
(662) 841-6521 or (800) 533-0611
www.tupelo.net
Facebook: mytupelo, elvistupelo
Instagram, Pinterest, Twitter: my tupelo
YouTube: thetupelochannel