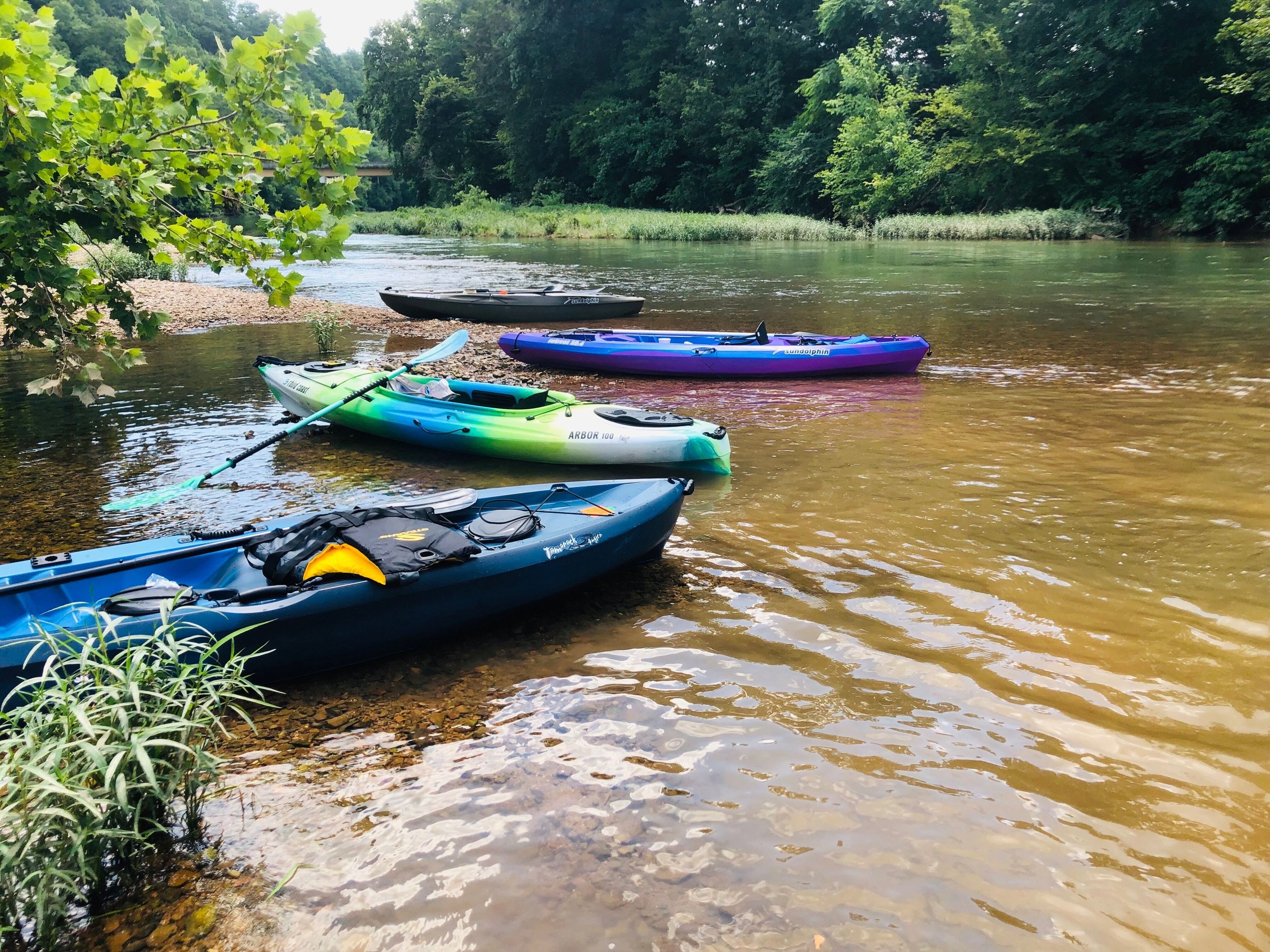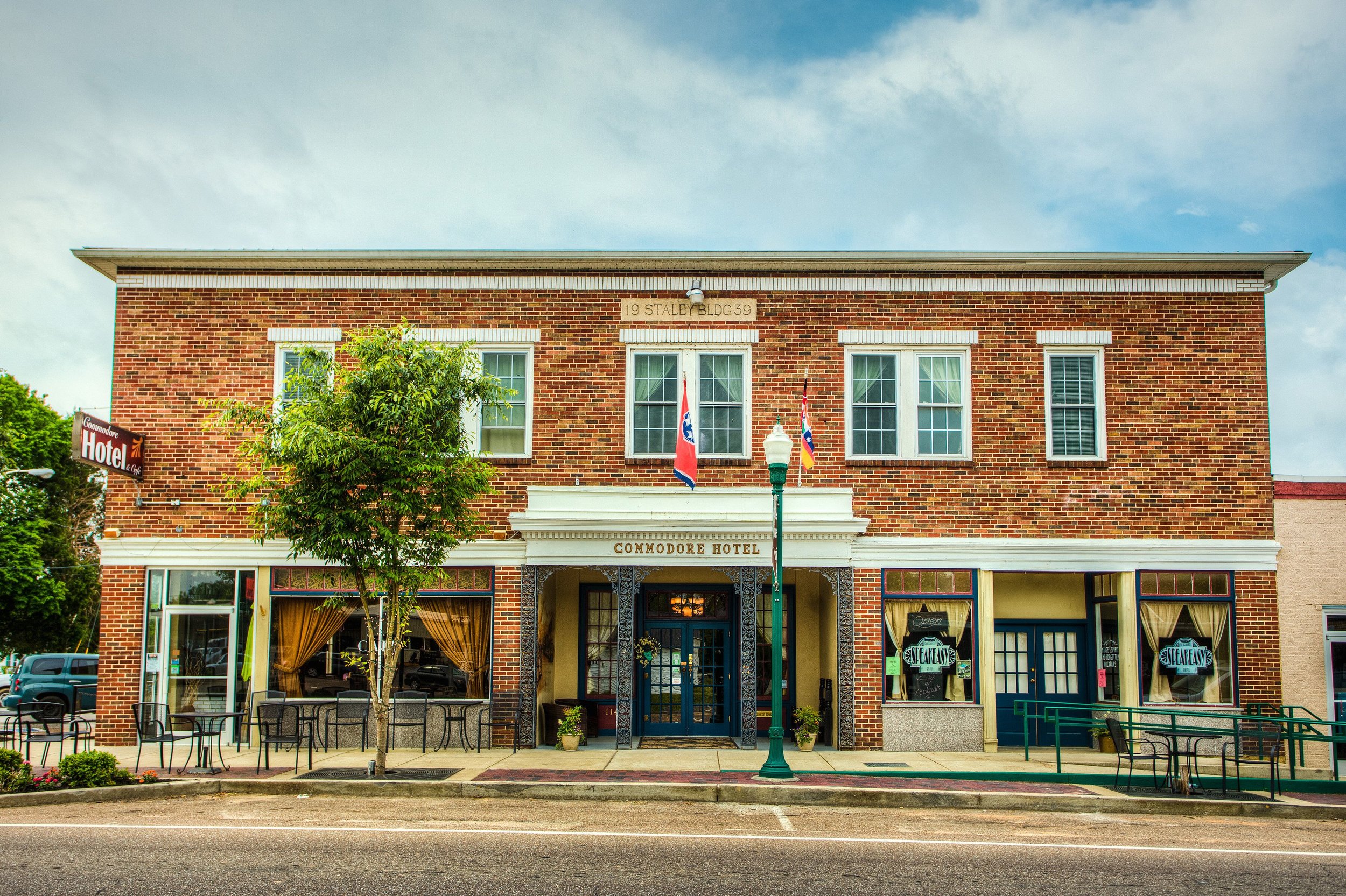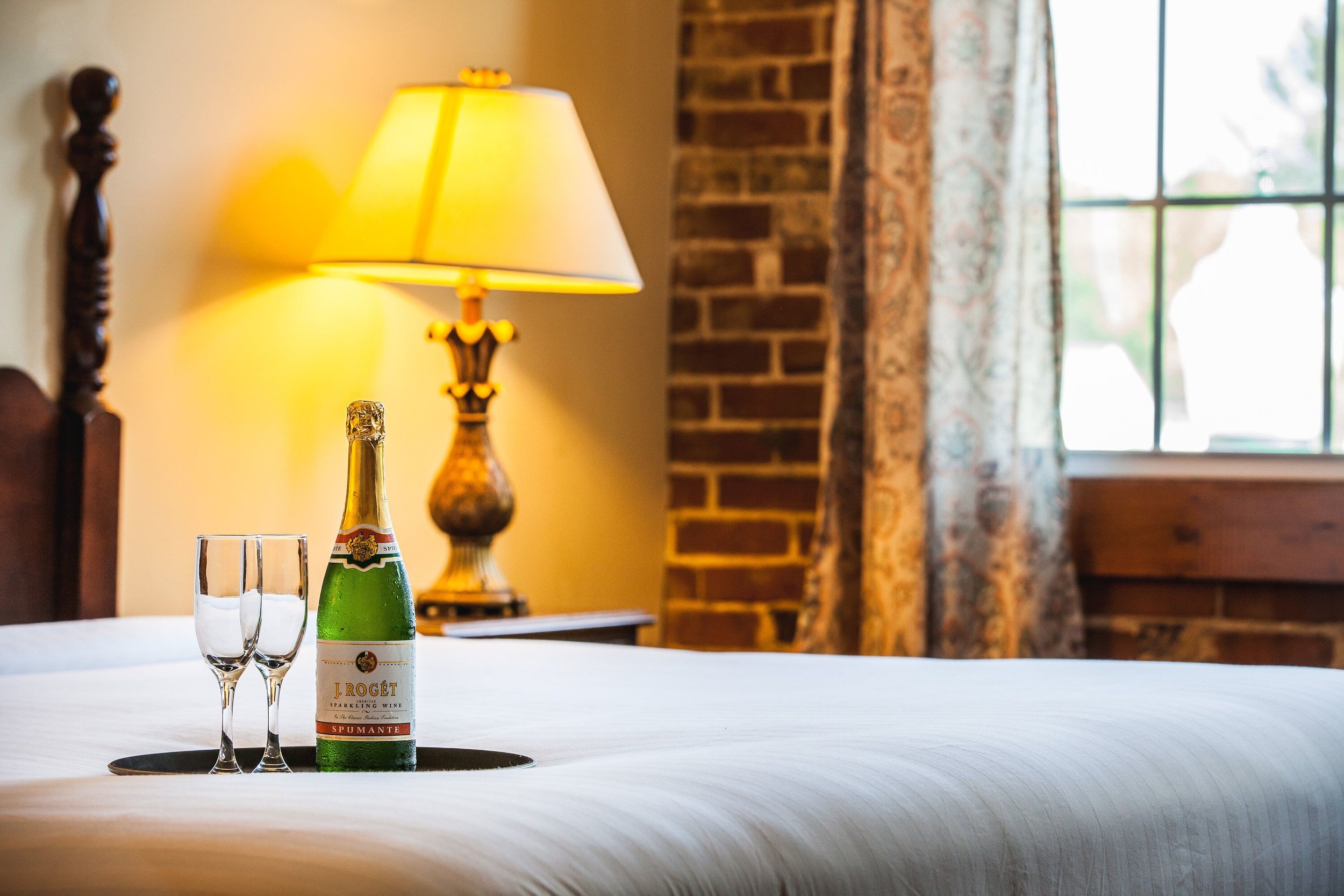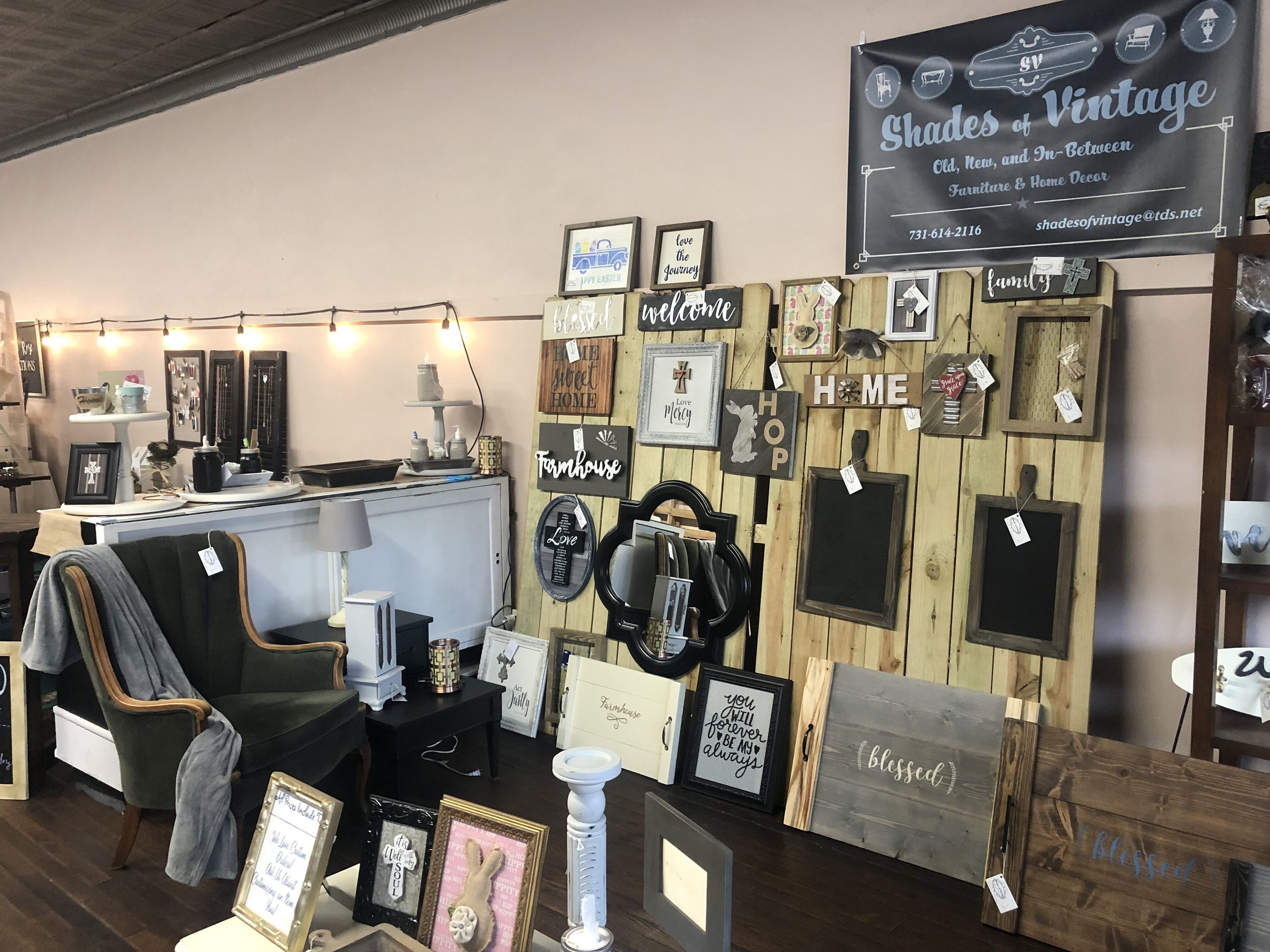 Story by Lyda Kay Ferree, The Southern Lifestyles Lady. Photography courtesy of the Perry County Chamber of Commerce.
Perry County is an easy 1 hour 15-minute drive from Jackson, Tennessee. A few days ago I arose early, stopped for a good cup of Southern Pecan coffee at a market in Lexington, popped "The Shell Seekers" (a favorite book and movie) audiotape into my car's tape player, and took a deep breath. For a day I was a world away from deadlines and other daily duties even though this was a working trip.
Almost immediately upon leaving Lexington on highway 412 a light rain fell, but it smelled like spring and was a pleasant overture to what lay ahead. I was like a young child ready to explore a new world. It reminded me of my youth when I couldn't wait to pedal my little blue tricycle down the sidewalks of downtown Jackson to go exploring.
I crossed the beautiful Tennessee River and entered southern middle Tennessee—a world apart from the flatlands of West Tennessee. My destination: Linden, a small, quaint town (pop: 1,000) nestled between the Tennessee and Buffalo Rivers. The town was recently featured in "Forbes" Magazine and the "New York Times."
As young children my sister and I traveled by bus to visit a favorite relative who lived in a quaint cottage in Linden. Years passed, and a few years ago I returned to Linden to stay in the charming restored Commodore Hotel in the heart of downtown Linden.
A full itinerary lay in store for me as I met with several movers and shakers of Linden (pop: 1000) and toured the town and later spent some time in Lobelville (pop: 1,800), the second incorporated town in Perry County.
The motto of the Perry County Chamber, which promotes Linden and Lobelville is "It's Just Our Nature." According to Allyson Hinson Dickey, the new, energetic Executive Director of the Perry County Chamber of Commerce & Tourism office, this motto is "a reflection of our abundant natural resources and the kindness of our people. The towns of Linden and Lobelville are peaceful, walkable and a joy to visit. If you are a fan of boating, hunting, fishing, kayaking, hiking, camping, country living, affordable cost of living and low taxes, then Perry County is the place for you!"
"Our land is known for producing some of the nation' greatest hardwoods, and our water is so pure it is bottled and sold around the world," Dickey added.
You can't miss The Commodore Hotel as you drive into downtown Linden. A well preserved vintage 1948 burgundy Dodge sits in front of The Commodore Hotel. Upon my arrival, I was warmly greeted by Cindy Dupree of PLA Media in Nashville. Cindy is well known in Perry County as she works diligently to promote the county's assets. Shortly thereafter our congenial hosts—Kathy and Michael Dumont, owners of the restored Commodore Hotel, where I stayed several years ago, welcomed me back to their hotel.
The Dumonts' story of moving from Rhode Island to Linden, Tennessee is fascinating. Over coffee in The Speakeasy lounge of the hotel (a meeting room in the daytime), the Dumonts, Cindy, and Allyson Dickey of the Chamber and I met to talk about the changes in Linden and the renaissance of their small town.
In 2003 Kathy and Michael purchased property near Linden—a rundown farmhouse that included a log cabin, and they stayed for two weeks. They fell in love with the area. "We wanted peace and quiet and no nearby neighbors, and we love properties with creeks and waterfalls," stated Michael. The natural beauty of the area was the strong appeal for the Dumonts. They have lured relatives to Perry County, who are quite content with their new surroundings. A brother manages The Commodore Inn at nearby Clifton for the Dumonts.
Kathy did not get the feeling that the local residents did not want change, and she and Michael appreciated the fact that the citizens have a can-do attitude. They work together for a common cause and get things done with the assistance of strong mayoral leadership in the late Jim Azbill, former mayor of Linden, and the present mayor of Linden—Wess Ward-- as well as the mayor of Lobelville--Robby Moore. Perry County Mayor John Carroll works closely with the two city mayors.
When the Dumonts first came to Linden looking for a second home, they saw a town that had seen better days. "The town had a nice old hotel building, but no curbside appeal," explains Michael. "It was an ugly downtown with power lines everywhere."
In years past Linden was booming. The town in Perry County was an important stop on the road between Nashville and Memphis. Early 20th-century photos show a bustling Main Street. Then I-40, the East-West interstate cut through the state. Traffic on Route 100 dwindled to local vehicles, and Main Street storefronts were forlorn and abandoned.
Despite the deteriorated downtown, in 2007 the Dumonts purchased the red brick hotel called The Commodore Hotel at 114 East Main Street. Built in 1939, it had been vacant for 20 years. In past years Michael worked in real estate development, and he restored several historic buildings in Rhode Island. The couple launched a multi-year restoration project of the hotel that introduced contemporary appointments and amenities to the historic building including free Wi-Fi, free parking, and continental breakfast. The Dumonts now have 22 guest rooms as they have purchased additional downtown buildings. The Speakeasy is a new lounge adjacent to the hotel lobby. (See recipe for a Speakeasy beverage.)
The lobby of the hotel is inviting, encouraging guests to sit and visit with other guests and locals who drop by from time to time. Framed newspaper clippings hang on the walls, one of which is dated August 29, 1948 whose headline reads "The Whole Town Has Gone Fishin!"
The café offers lunch and dinner and presents live music on Friday nights. I had a delicious lunch there (I ordered a Mediterranean Grilled Cheese Sandwich served with sweet potato fries.) Wednesday lunches benefit area causes.
The Commodore Hotel was named one of six great places to stay in Tennessee and has been featured on NBC and PBS. (info@commodorehotel.com)
A new venture for the Dumonts is Commodore River Adventures for kayaking on the Buffalo River, a 10-minute walk from the Commodore Hotel.
The Buffalo River Rampage returned to Perry County on August 3, taking place on what is arguably one of the best sporting rivers in Tennessee. The Rampage is hosted by the Buffalo River Resort located in Lobelville, TN. More than $2,000 in cash prizes was awarded to winning participants. Mark your calendar now for next year's Rampage: Saturday, August 1.
Blooming Arts Festival
This festival is one of the first spring festivals in Tennessee. "It really helps us launch the tourism season and introduce visitors to Linden," said Allyson Hinson Dickey. This year there were 165 vendors at this outdoor event, which is held rain or shine. All mediums of art from pottery to jewelry to chainsaw art were on display and for sale. In addition to fine crafts, there were all types of food to be savored and family-friendly entertainment. The Festival is held annually the third weekend in March (Friday and Saturday). The Blooming Arts Festival Committee oversees this popular event. In 2020 the Festival will celebrate its 12th year!
Walking Tour Of Downtown Linden
Mid-morning I visited several of the fun shops and galleries downtown including the Buffalo River Artists Cooperative, Main Street Market, Dimples, Sparky & Ringo's, and Custom Creations Jewelry. The merchandise ranges from art to candles to handmade jewelry to chocotherapy candies and clothing. Recently a photographer was added to the mix of artists.
The present day Courthouse, which is on the National Register of Historic Places, was constructed in the heart of downtown Linden in 1929 at a cost of $9,500. It is the third Perry County courthouse.
Following the downtown tour, a small group of us met in the Commodore Music Café to discuss the upcoming Bicentennial of Perry County.
Bicentennial Of Perry County: 1819-2019
At our lunch meeting Mrs. Jessie Ruth Tiller, county historian, joined our group to discuss the Bicentennial celebration of Perry County which for this year only will replace the annual World War II event.
The celebration has begun in Perry County kicking off the Bicentennial activities. Organizers diligently planned several Bicentennial activities throughout the year starting with the Blooming Arts Festival and the Main Street Music Summer Concert Series, which took place on alternating weeks in Linden and Lobelville.
"It is great that we can honor our county history," said Linden Mayor Wess Ward, who is pleased to host the event in his town, "and at the same time celebrate some of our local culture and beauty."
The Bicentennial festivities, which are free and open to the public, will be held on September 20-21. During the Festival on Main Street/Highway 412 there will be over 100 vendors, folklore demonstrations, an old fashioned fiddlers contest in the gym of the Linden Middle School, a county fair (encouraging visitors to dress in period attire), and street artists.
"We want the young people to be involved," said Mrs. Tiller. Jimmy Marvin, former owner of Marvin Enterprise who still decorates Christmas trees at the Tennessee Governor's Mansion, will decorate for the Bicentennial."
"Perry County has six places on the National Register of Historic Places. We are preparing a Driving Tour map in a fold-out brochure. We hope to receive a special Bicentennial proclamation from Governor Bill Lee of Tennessee," added Mrs. Tiller.
Locals and visitors may support the Perry County Bicentennial by purchasing commemorative items which will go on sale in the near future. Funds will be used to support other Bicentennial events or local non-profits.
Lobelville, Tennessee & Mousetail Landing State Park
Following our lunch meeting our trio traveled by car to Lobelville, the second incorporated town in Perry County.
Highlights of our afternoon trip included enjoying the countryside; a tour of the Buffalo River Resort, known for canoeing, camping and kayaking. Carol McGregor, Property Manager for Buffalo River Resort, graciously gave us a tour of the attractive resort, which offers overnight accommodations.
On to Cane Creek Market, a Mennonite community-owned market with attractively displayed produce and handmade crafts by local artisans plus locally produced baked goods, bulk spices and foods.
Mousetail Landing State Park was our last stop on a busy, fun-filled day. This 1,249-acre area is located on the east banks of the Tennessee River. Tradition has it that the park received its name during the Civil War when one of the area's tanning companies caught fire. The exodus of mice fleeing the burning tannery was so profuse that the area in proximity of the park became known as Mousetail Landing. Hiking, fishing, camping, boating, swimming and picnicking are amenities at this park.