Setting the Standard for Luxury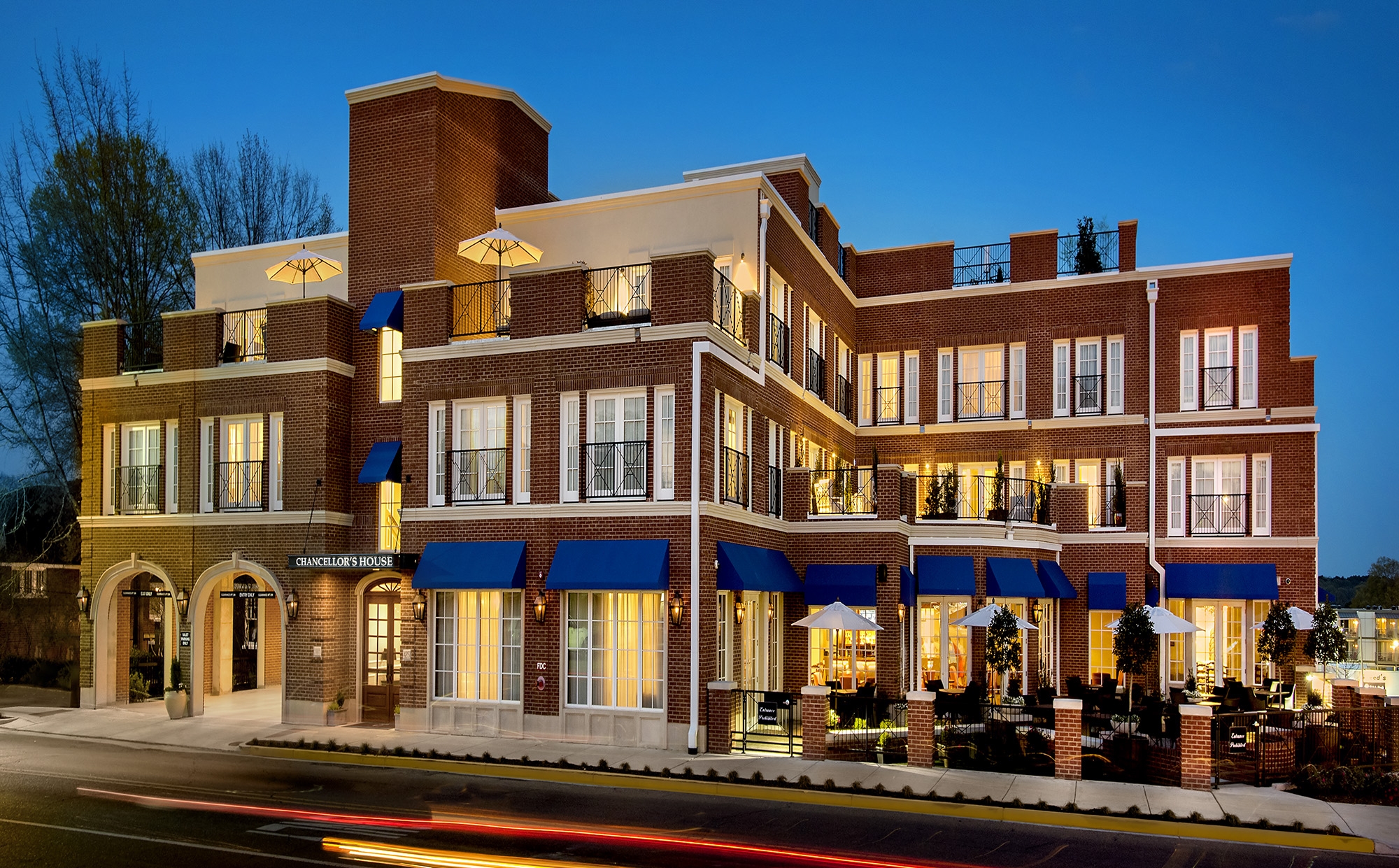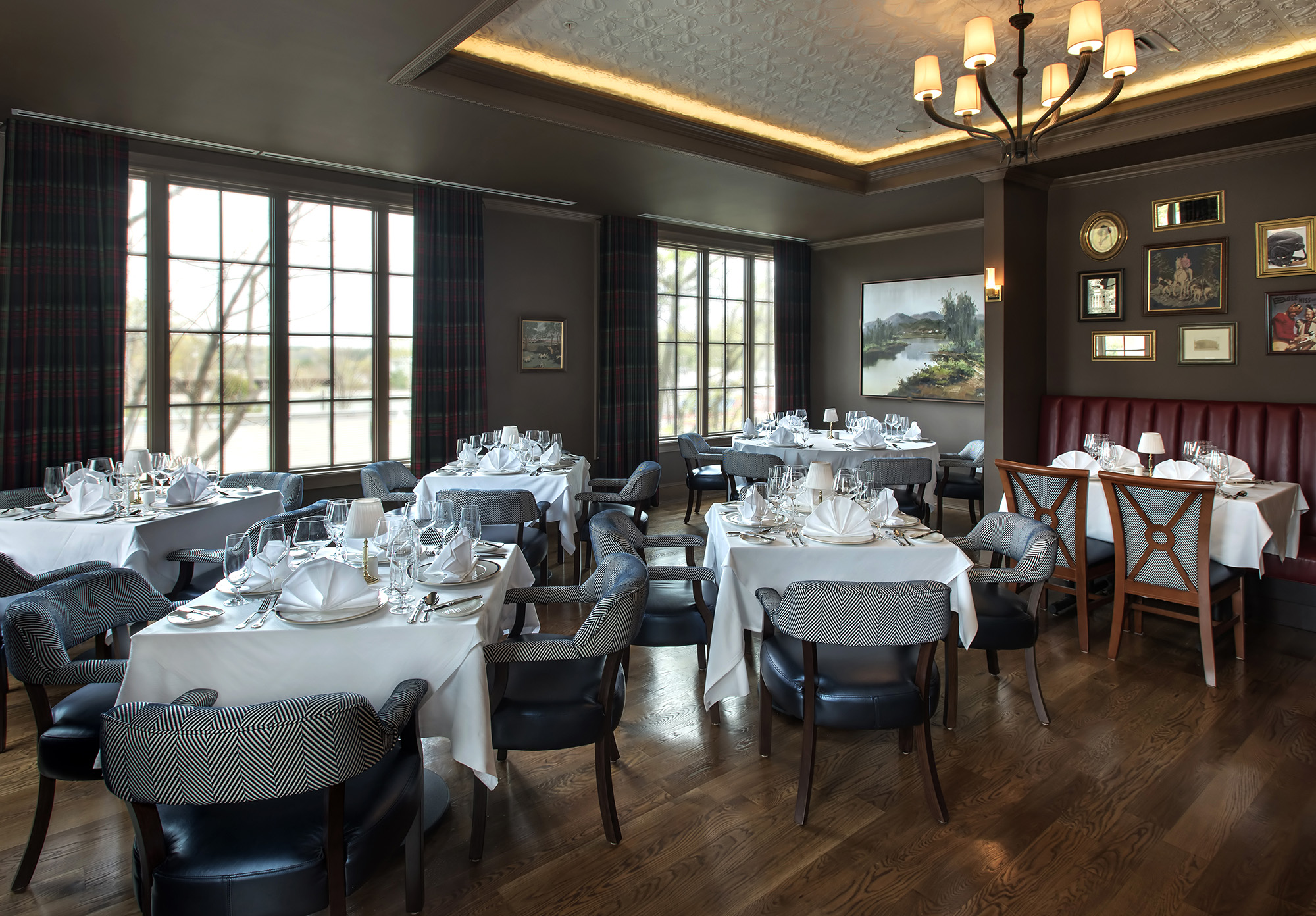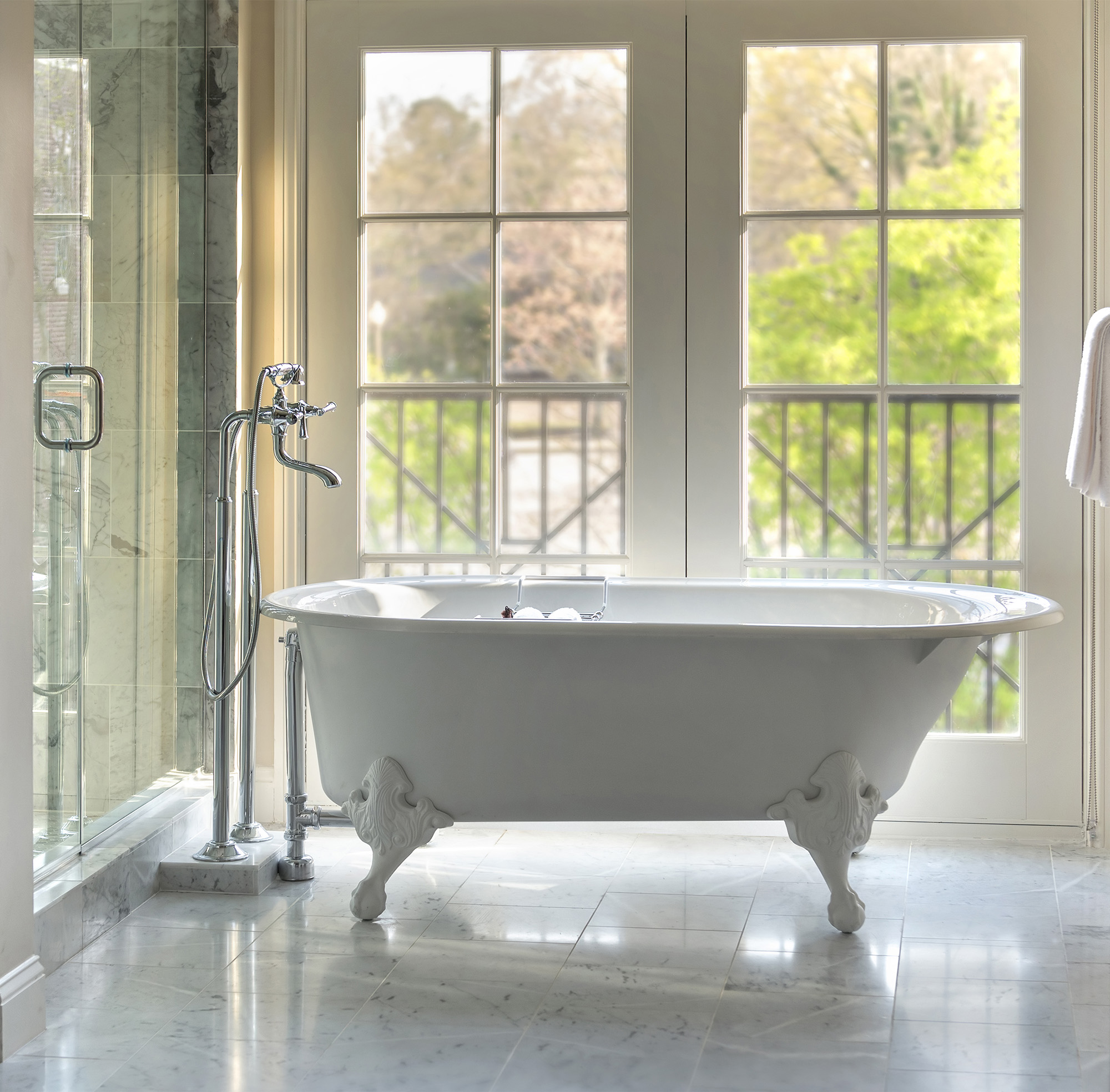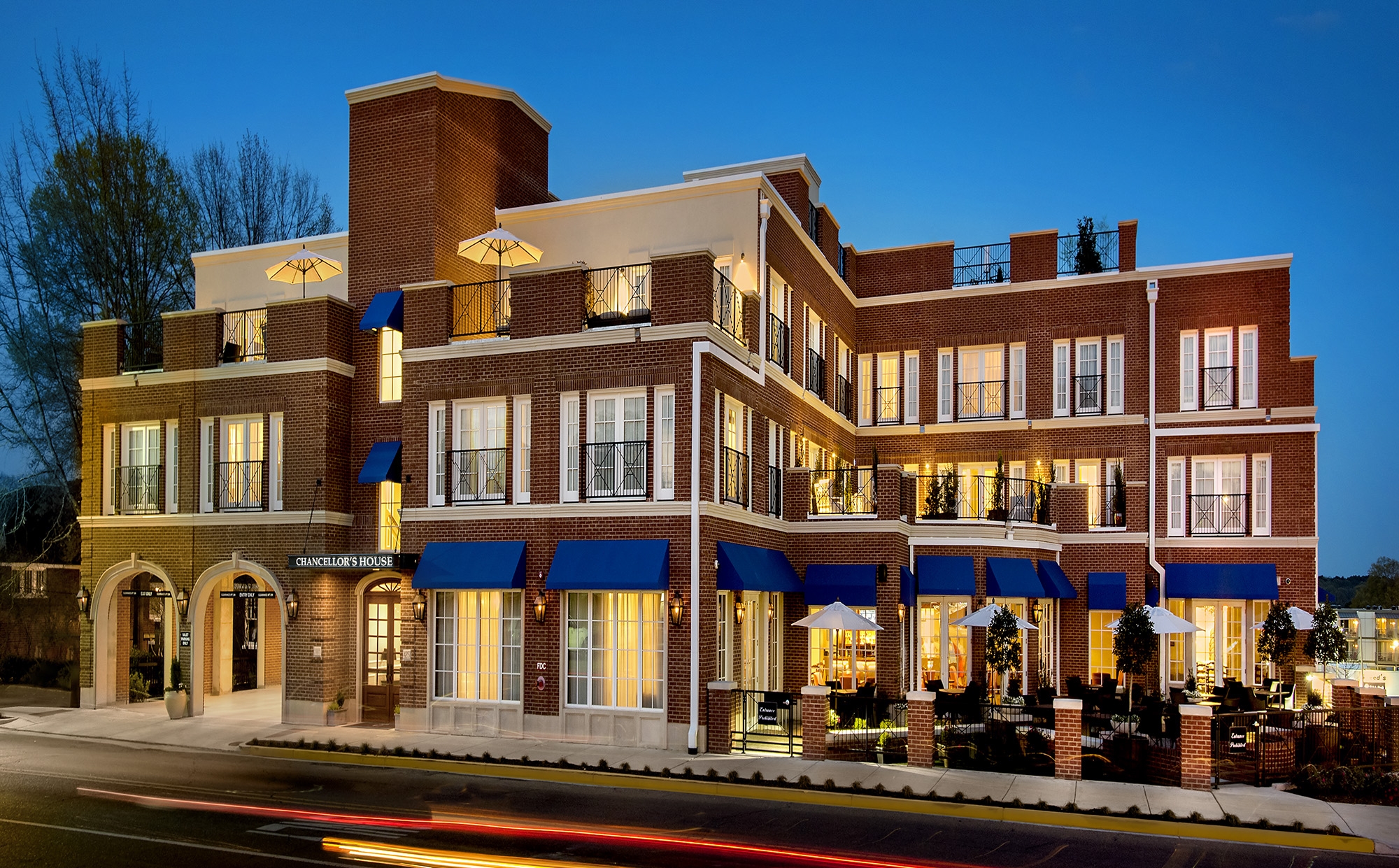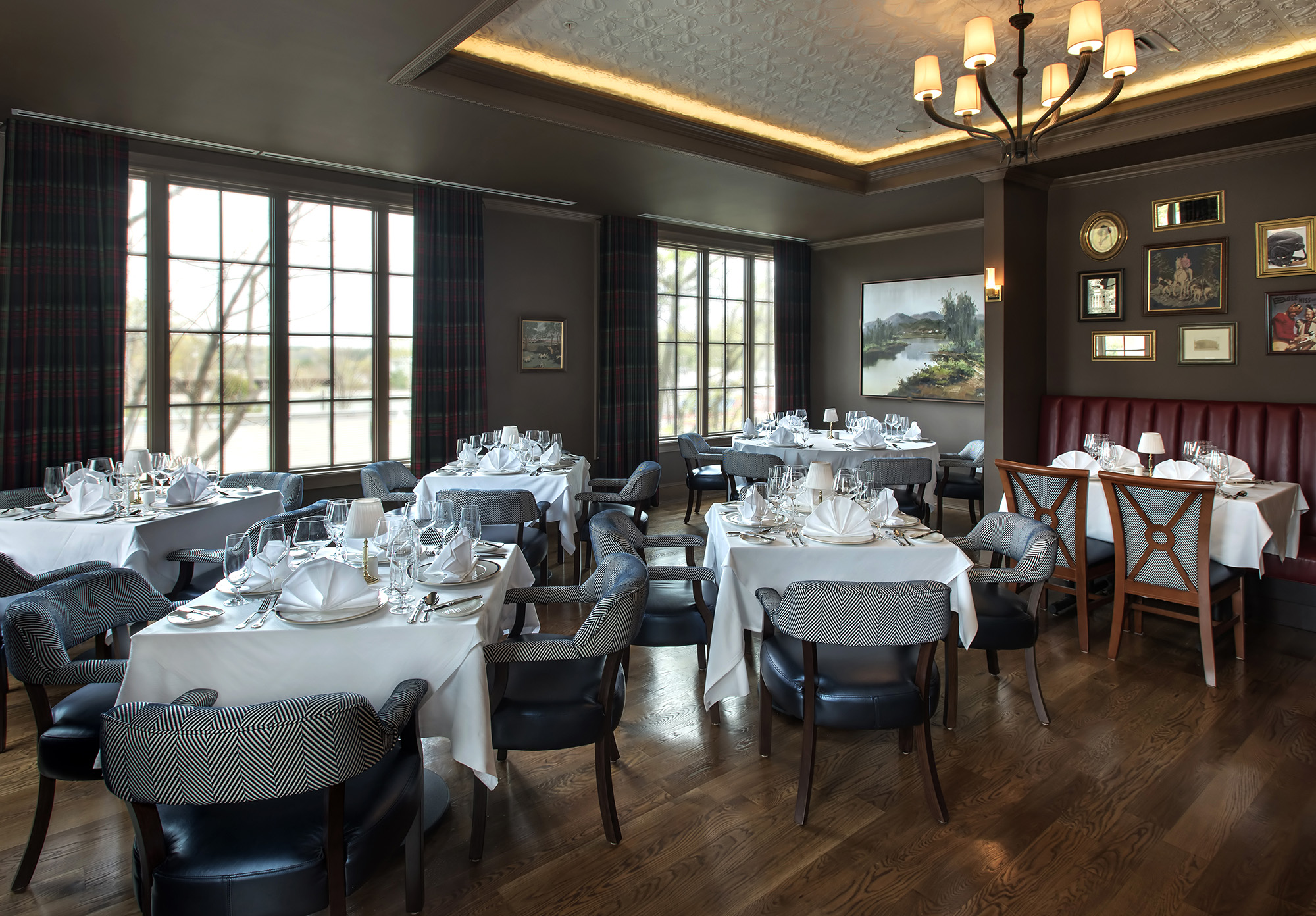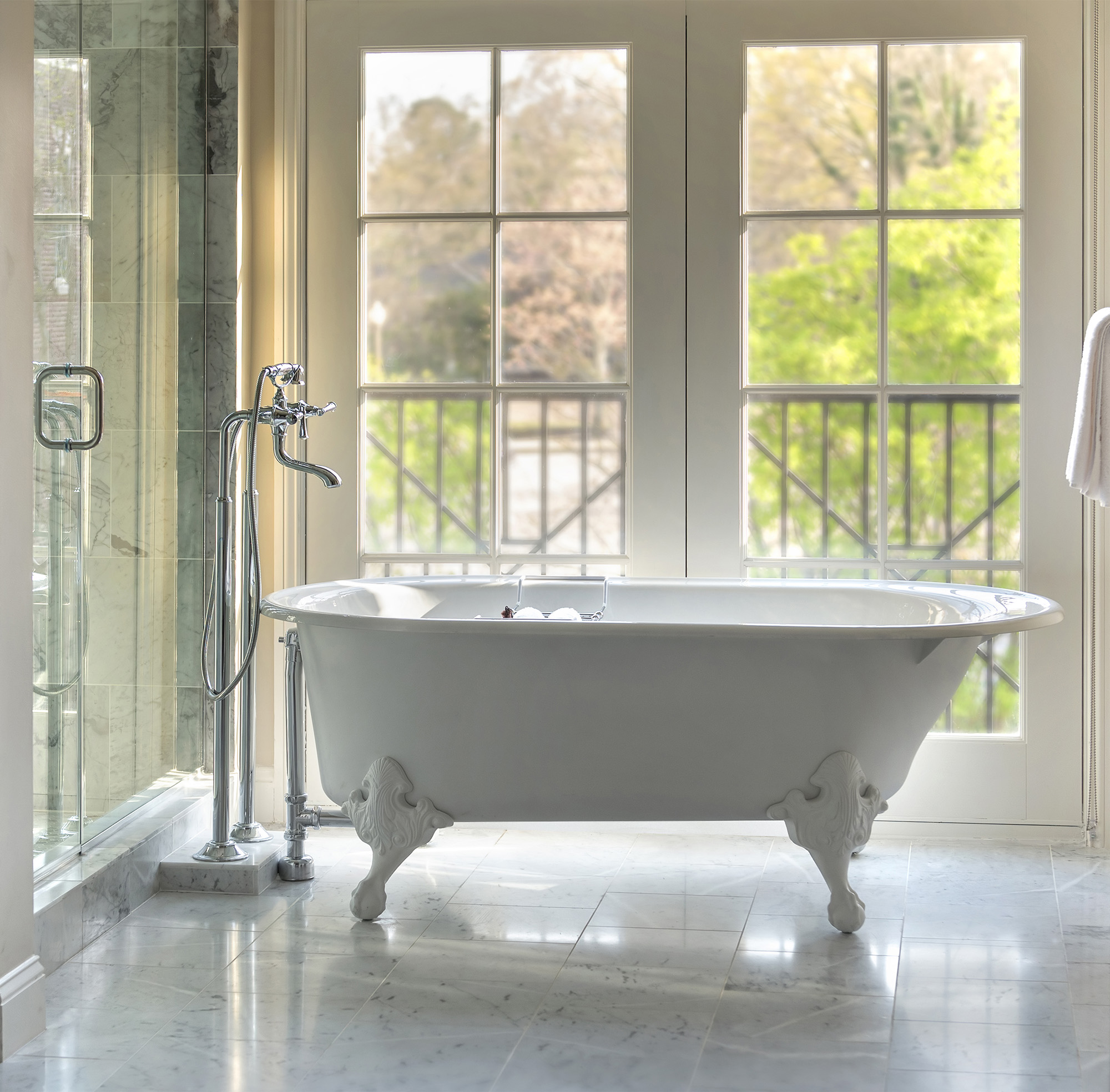 Story by Lyda Kay Ferree, The Southern Lifestyles Lady. Photography courtesy of Jeff Goleman & The Chancellor's House.
The moment I arrived at Chancellor's House in Oxford, Mississippi I knew the hotel would be special.
On an April visit to this luxury boutique hotel I was warmly greeted by the concierge, my butler, the Front Desk staff, and the congenial Hotel Manager, Weston Arntsen.
A valet parked my car while a personal butler escorted me to my suite. The butler is available to assist with everything from unpacking suitcases and pressing clothes to drawing baths and giving shoe shines. I only had two favors to ask of this pleasant, efficient gentleman: I wanted to chill the bottled Argentine premium mineral water I was given and on check-out day I needed some documents photocopied, both tasks of which were accomplished promptly and with a smile on his face.
After unpacking, I explored my attractively decorated suite with room for entertaining and football game watching and a spacious attractive bedroom. The beds are dressed with luxurious Riolta Carmignani linens, down pillows and duvets. I enjoyed the clawfoot tub and the large, modern shower. Personalized stationery and the wording "In Residence" with arrival and departure dates is an elegant touch. The room amenities are top-of-the-line. Nightly turn-down service is offered. Room service is available from 6 pm to 10 pm during the week and 6 pm to 11 pm on weekends.
There are 13 Premier Rooms and 18 Suites, which have a living room, totaling 31rooms. The rates start at $285 and go up to $700 depending on the room size. Special event weekends like football weekends are considerably higher. Wi-fi is provided on a complimentary basis.
The hotel is pet-friendly and it welcomes well-behaved dogs under 35 pounds of any breed. Their expertly trained staff will dog walk. Each canine guest receives a brass nameplate for use at the hotel and custom Ralph Lauren pillows.
Weston, the Hotel Manager, gave me a tour of the charming hotel which opened on March 9. I was most impressed with the attention to detail. I have a background in hotel management. Therefore, I notice craftsmanship and details in fine hotels like Chancellor's House. Following the tour, Weston and I met with Michael Donoghue, Managing Director of The Chancellor's House Management Group, in the board room.
After asking permission from Weston and Michael, I played the marvelous Spirio Steinway piano in the lobby. There are only two such Spirios in the nation, and the cost was $90,000. Chancellor's House is the first hotel in North America to own a Spirio Steinway. The hotel manager is working with wonderful local and nationally renowned pianists to provide pleasant evenings of live music on the Steinway.
I slipped out of the hotel late afternoon for a visit with William Lewis, the owner of Neilsen's department store (established in 1839) a few short blocks from the hotel. This visit made more apparent "The Changing Face of Oxford." There is a new energy in Oxford with the building of more condos, new hotels and restaurants. As usual, the downtown square was hopping. It is rare for me to miss shopping at Square Books, Off Square Books or Nielsen's.
The Library
Inspired by the classic British drawing room, the library at Chancellor's House boasts an over-sized fireplace and crystal chandeliers. Open daily, the Library is the perfect place to enjoy afternoon tea from noon-4 pm daily or a nightcap with fellow Ole Miss alumni.
Peruse the impressive collection of novels and biographies—many first editions from Mississippi-born authors—that line the walls of the library, before retreating to read in comfort near the fireplace. One of several William Faulkner references will be seen in the game table that is fashioned from trees from his property. One of Faulkner's quotes is as follows: "To understand the world, you must first understand a place like Mississippi."
Conference Facilities, Board Room & Rooftop Patio
The Grand Ballroom is about 2,000 square feet and will accommodate weddings, receptions, galas and conferences. The Board Room features a 10-foot board table for 10-12 people. The Rooftop Patio, which affords a grand view of Oxford, is for hotel guests and may be used for cocktail parties and other events.
Dining
The Chancellor's Lounge and the Lobby Bar are open for lunch and dinner. You may want to order small plates of tapas at the bar. Signature Silver Julep Cups may be found in the Lounge and Grill and are often filled with the hotel's signature drink. Engraved Julep Cups are available for purchase at the Lobby Bar. On game days, enjoy outdoor seating on the patio and in the garden patio terrace.
What a lovely experience a friend and I had in the Chancellor's Grill. Hidden within the walls of the Chancellor's House is Oxford Mississippi's finest dining establishment. Wood planked floors, reclaimed furniture pieces, eclectic artwork and a pressed metal ceiling create an industrial feel which is complemented with fine cuisine, prestigious wines and white Frette tablecloths.
The food, under the watchful eye of the capable Food and Beverage Director, Henry Chaperont, a Frenchman; and Chef Josh Stetson, a native of Maine who has spent most of his career on the Mississippi Gulf Coast, was superb! And the service was excellent.
My dinner companion and I ordered different dishes so that I could sample a variety of food on the dinner menu. I ordered a light aperitif, a St-Germain that was perfect! I could not resist the Oysters Rockefeller appetizer and Lobster Bisque. Then came a Pecan Salad followed by Delicacy of the Sea: Grand Sea Scallops from Maine. I was hungry for seafood! The Zabaglione, which consists of seasonal berries topped with warm sweet Marsala custard sauce, is a lovely light dessert to end the evening meal.
A hard-driving rain moved into Oxford on the April Friday evening when I was a guest at the Chancellor's House. It was a perfect night to read and fully enjoy my lovely surroundings. Feeling pampered, I slept like a baby in my lovely suite.
The next morning 8:00 am coffee service arrived at my door. What a delightful surprise! I was just expecting coffee. But on a silver tray with the coffee were freshly baked English scones, assorted danishes and croissants served with butter and house preserves. Had I stayed much longer, I would have needed to visit the hotel's Cozy Cottage Spa which will open this summer next door to the hotel. It will be very high-end and offer massages, facials, manicures, pedicures and scrubs among other amenities.
Governor Phil Bryant of Mississippi attended a VIP luncheon announcing the creation of Chancellor's House. "It is the best hotel in the state," said Governor Bryant.